Reviews
Customer Reviews
Filter Reviews:
everything
GATHRE
mats
quality
size
color
baby
diaper bag
Micro
placemat
01/16/2020
Anonymous
United States
Can be used for anything
The micro can be used in so many situations and is so small and portable which makes it easier to always have with us in case a need to use it comes up!
01/16/2020
chelsea l.
United States
Take it everywhere
This size is perfect for an on the go placement/art project/diaper change or spontaneous childhood creations.
01/14/2020
Kimberly N.
United States
Great! Excited to use it!
Great! Excited to use it!
01/11/2020
Janessa L.
Canada
Gorgeous and practical!
We've been using the micro as a placemat for the past month. Our son loves it and so do we. It's a great size and keeps the mess in one place most of the time! Looking forward to buying another for our second son.
01/10/2020
Reyna L.
United States
So cute and so functional!
I have purchased 3 micro mats now because I love them so much! We have the camel one as a changing pad, the alphabet one to work on letters with our toddler, and I just purchased the world map one for a friend's baby shower gift! They're all so cute and functional in so many ways!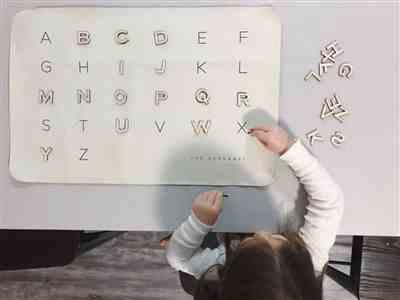 Why We Made The Micro
We created the Micro primarily as a diaper mat. But then someone used it as a pet mat, and someone else as a placemat, and we realized, hey, this thing is pretty versatile.
Now it's officially our "everything mat" - used for baking, crafting, as wall decor, a laptop mat, under a humidifier or even potted plants. Basically it's the keep-in-your-purse-at-all-times mat because you'll be surprised how often you need it.
Micro has our signature wipeable, water-impermeable surface, which means there's no laundering necessary. Simply wipe down, let dry, and you're ready to reuse - however you use it.