Reviews
Customer Reviews
Write a Review
Ask a Question
Filter Reviews:
GATHRE
mats
quality
size
color
baby
beach
family
room
space
02/25/2020
Claire
United States
SO in Love!!!!!
First time I heard of Gathre was when my friend brought a mini to the beach. I looooved how easy it was to get the sand off. Who doesn't love something that is beautiful, multipurpose, AND easy to clean!? I made no second guesses when I came to purchasing a maxi! Got Mauve and Heron. The bonded leather is so unbelievably soft. I love how large a Maxi is with the benefit of being So light weight and compact! I live by the beach so I know these mats will be put to good use! I also use the maxi as a table cloth! What can't you use this for!? Love it!!
02/17/2020
Mandy
United States
Raven is gorgeous
I am so pleased with the Maxi Raven mat. It has the look of beautiful leather seats in a BMW. I have bought this size in Jade too but the Raven is my favorite. I use it on my bedroom floor to stretch and exercise on. I highly recommend the larger Maxi size. I bought the Midi in Blanc and don't like it as much as the Maxi. It's worth the extra price.
02/17/2020
Mandy
United States
Double sided Maxi Saddle/Ginger
After buying both the double sided Vegan Saddle Ginger Maxi and the single side Raven and Single side Jade, I would recommend you save the money and go for the single side. The double side is much heavier and not as soft and the reason I don't like it is the unfinished seams on the Ginger make it look cheap like 1970 vinyl. I nener use the ginger side because and feel like it's going to peel or fray. I will leave a more positive view of the single side Maxi.
HI Mandy, thank you so much for your feedback, we are sorry to hear you are unhappy with you double sided mat. We want to help, please keep an eye out for an email from our Customer Support team, they will be reaching out shortly! Thank you!
02/15/2020
Brenda R.
United States
Great size for outdoor fun!
Love the color!!
01/13/2020
Rosa N.
United States
Love it
My baby is 10 months and I notice he gets overwhelmed by the multicolored toys he is gifted. I started diminishing how many toys are around, and use the Blanc Maxi as the base on his play area. I've noticed he is more relaxed and spends more time exploring. My only fear is that my adult family members will drop their pens on it and stain it! Crossing fingers it works out. :)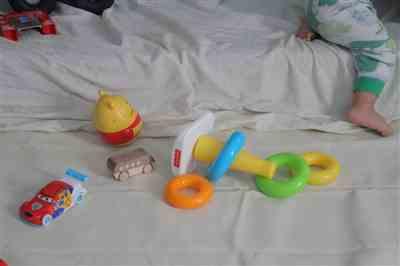 Why We Made The Maxi
The original Gathre mat was born because we wanted an easier way to spend time outside with our kids. We sampled countless fabrics and constructions until we settled on a bonded leather mat because it offered the best of look, feel, and function.

The Maxi's buttery soft surface may look too pretty to make a mess on, but take our word for it - it's built for heavy wear.
We call it the first portable foundation for gathering that doesn't sacrifice function for the sake of style. Think a tarp, only pretty, or a blanket that wipes off easily and won't soak through. Whatever adventures your family has planned, Maxi is ready to go along for the ride.